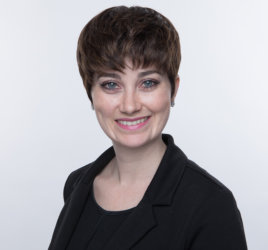 Sarah E. Shannon
Lawyer
Sarah's main areas of practice include real estate, wills and estates and business/corporate law. She also has experience with civil litigation, administrative tribunals and family law. Sarah started here as an articling student in 2010 and joined the firm as an associate in 2011.
Sarah obtained her Bachelor of Arts (Hons.) in French Studies with a minor in Spanish Studies from the University of Guelph in 2007, receiving the award for the highest average in her graduating class. She then obtained her Bachelor of Laws from the University of Ottawa in 2010, graduating Cum Laude.
Being born and raised on a dairy farm near Harriston, Ontario, Sarah likes to be active during her free time outside the office. Her favourite sports are snowboarding, hockey and baseball.
Bilingual
Sarah is pleased to offer legal services in both English and French.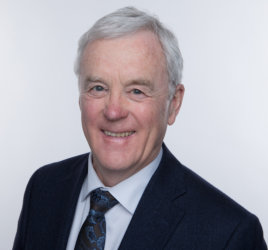 John E. Morris
Retired
John Morris graduated from the University of Waterloo in 1969 and graduated from the University of Western Law School in 1972. He opened the John E. Morris Law Office in Elora in 1974.
John is active in the community as an Elora Lions Club member, serving on the Board of Directors of the Centre Wellington Community Foundation, and John has had long term involvement with St. Mary's Parish Council Elora and the Canadian Ski Patrol System. He was the founding chairperson for the Elora BIA and he has served on the board of the Wellington Law Association and Trellis Mental Health and Developmental Services, which is now the Canadian Mental Health Association.
John and his wife Eleanor raised four children in Elora and now have eight grandchildren. John enjoys skiing in the winter, and biking and camping in the summer.
Law Clerks:
Nancy Cook, Carol McKenzie and Cristina Berardine
Everybody working at Morris-Shannon Law Office is courteous, helpful, patient and extremely knowledgeable!
Nancy primarily looks after bookkeeping and estates.
Carol primarily looks after real estate and other matters as time prevails.
Cristina primarily looks after real estate, wills and powers of attorney.